Your Lease Return Specialist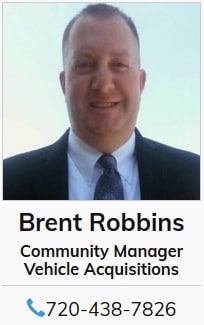 Email: brobbins@longmontford.com

Return Your Ford Lease
We pay you top dollar to return your Ford lease here. Even if you didn't lease your vehicle with us, we are the Colorado Dealer destination point for lease returns. We make it super simple, and we pay you cash for your return!
Make an Inquiry
* Indicates a required field
If you've leased a Ford vehicle, make sure to bring it back to Longmont Ford. Whether you leased your vehicle with us directly or a different dealership, we are a trusted and established place to bring back Ford vehicle lease returns in Colorado. Our experienced team makes the process simple, and if you're eligible, we'll pay you cash for your return! When it's time to return your Ford lease, come to Longmont Ford, we'll have your everything processed in no time so you can leave with cash in hand.
Comprehensive Ford Lease Return Deals at Longmont Ford
If you have recently leased a Ford vehicle, then there is a strong chance you can earn some extra money with our comprehensive Ford lease return deals in Longmont. With our reliable Ford lease return deals, anyone who has a lease with us can return their vehicles and be paid for doing so! Even if you leased from another location, we'll still pay top dollar for its return. With this win-win situation, you simply can't lose. Don't hesitate to bring your Ford lease return to Longmont Ford.
Earn Cash With Reliable Ford Lease Returns in Longmont
If the time is up on your vehicle lease, take advantage of our deals at Longmont Ford. If you lease a vehicle from us or another Ford dealership, we will pay you when it comes time for the return if everything is in order, and the vehicle is in good condition. It doesn't matter if the vehicle you leased was a brand new 2020 Ford F-150 or an Edge, if you return it to Longmont Ford, it's possible you can earn money back.
Factors When Returning Lease Vehicle to Longmont Ford
Leasing is always a good idea if you want the latest Ford models without having to commit and deal with long term car payments. But when the lease runs out, make sure you bring the vehicle to Longmont Ford. Our experienced finance experts see about getting you the maximum money back for returning the leased vehicle. To make returning your leased vehicle as easy as possible, it is important for you to remove any personal items from the vehicle. If your leased vehicle has sustained damages, our technicians can also provide repairs.